Admission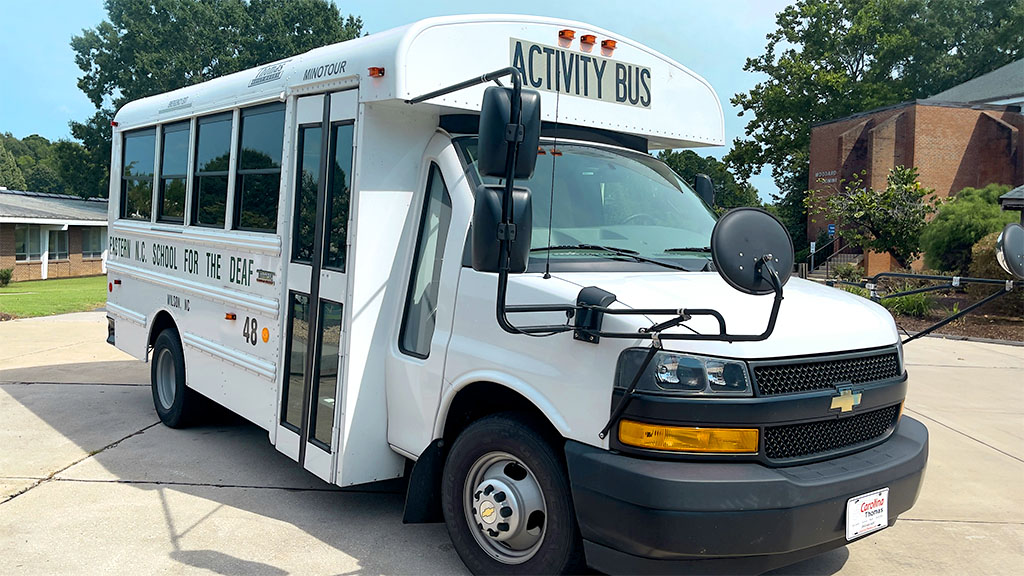 The ENCSD is a state-run, K-12 school for students whose primary area of need is related to their hearing loss.
Placement
When considering placement at the ENCSD, follow the Educational Services for the Deaf and Blind (ESDB) Flowchart provided by the NC Department of Public Instruction (DPI).
NC Session Law 2013-119 House Bill 317 requires the State Board of Education to "ensure that parents of a child who is deaf or hard of hearing know they are entitled to request that the child's IEP Team consider placement of their child in a residential setting and, if such a request is made, that a representative from one of the two residential/day program schools for the deaf shall be a member of the IEP Team." 
More information can be found on the Department of Public Instruction resource page for Parents/Caregivers of Deaf or Hard of Hearing children.
Send us your Information
If you are interested in admission for your child at Eastern North Carolina School for the Deaf, you can fill out and submit the Student and Family Information Form or request one be emailed or mailed to you.   
Student and Family Information Form