Our Programs
Academic
The Eastern North Carolina School for the Deaf (ENCSD) is a state-run, K-12 school that offers an educational program specifically designed for students whose primary area of need is related to their hearing loss. The ENCSD is accredited through Cognia and follows all requirements set forth by the State of North Carolina. Classes and courses offered at the ENCSD are aligned with the NC Standard Course of Study and instruction is provided in American Sign Language (ASL) by teachers who are specifically trained in the unique needs of deaf students. In addition to the standard classes, the ENCSD also offers classes in Career and Technical Education (CTE), computer, ASL, art, and more! On top of the standard diploma track, the ENCSD also offers the Occupational Course of Study (OCS) track for qualifying students. The ENCSD is a 1-to-1 school with middle school and high school students having Chromebook laptops and elementary students having iPads.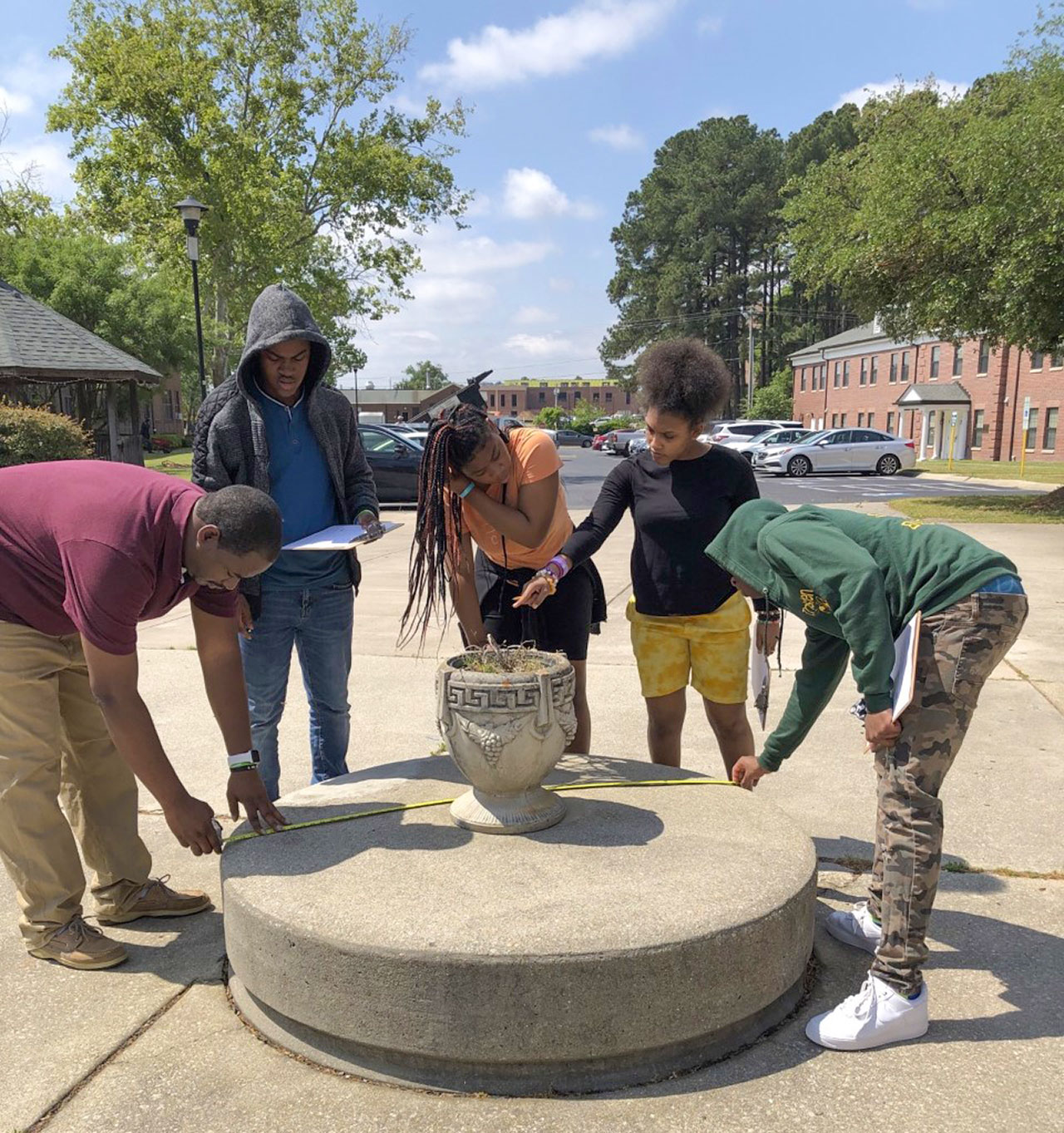 Occupational Course of Study
The ENCSD offers an Occupational Course of Study (OCS) track to high school students as determined by their IEP team. The OCS is a modified standard course of study consisting of courses in English, mathematics, science, social studies, and occupation preparation. The OCS has a vocational focus to prepare students to enter the work force upon graduation. Students are required to collect working hours across a variety of settings to better prepare them for life after high school.
Career and Technical Education
The Career and Technical Education (CTE) program is a crucial part of the secondary education offered at the ENCSD. The CTE courses offered prepare students to be productive, well-rounded citizens by providing them with vocational knowledge and skills. The courses offered at the ENCSD currently are: Automotive, Agriculture and Horticulture, Adobe, Microsoft Applications, and Programming.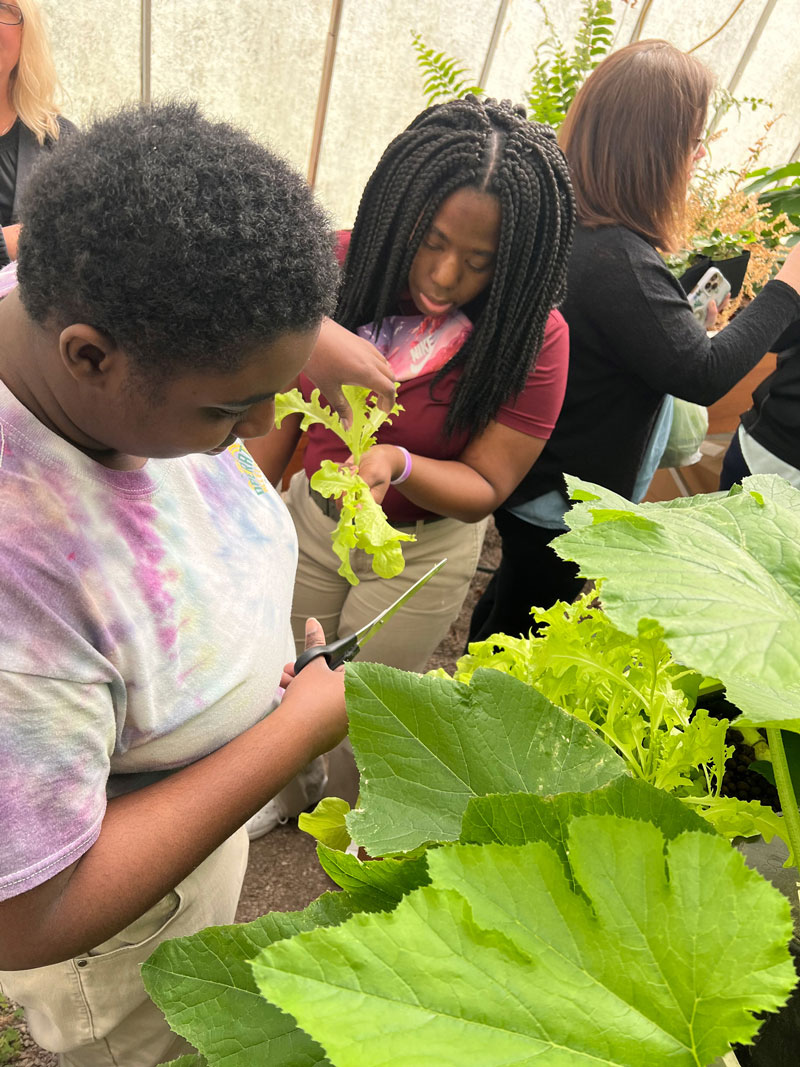 Boarding
The ENCSD boarding program is available as an option for students that are unable to commute daily to campus. The program serves as a multi-functioning program that encourages and allows hands-on experiences to enrich student independence and social emotional management. The boarding program provides activities and planned lessons such as intramural sports, cooking, career and college exploration, and independent daily living skills. The boarding program also uses activities such as formal dinners, school dances, art expression, and social interactions to allow students to gain important experience in building and maintaining relationships.

Extended Day
The extended day program at the ENCSD is a unique program that takes place during the last hour of every school day Monday – Thursday. It is offered to all students and allows time for reinforcement or expansion of concepts learned in the classroom, participating in activities that provide critical thinking and social skills to students, or learning about the transition from high school to adulthood by learning essential life skills.
Intramurals
The intramurals program at the ENCSD encourages involvement of all boarding students in physical activity during non-instructional time after school. Intramurals are fun, inclusive, student-focused games that maximize student activeness and engagement. Students are exposed to a variety of games and activities that promote physical activity and well-being as well as teach them valuable skills in the areas of social interaction, teamwork, and following rules and procedures.
Athletics
The ENCSD has numerous well-equipped, up-to-date sporting facilities available on campus. Our two gymnasiums on campus are equipped with basketball goals, score boards, and locker rooms and are suitable for basketball and volleyball games. Also available is our athletic training facility, equipped with an ice bath and massage table, as well as a weightlifting room. Outside there is a regulation size track and football field complete with field goals and bleachers on either side for spectators.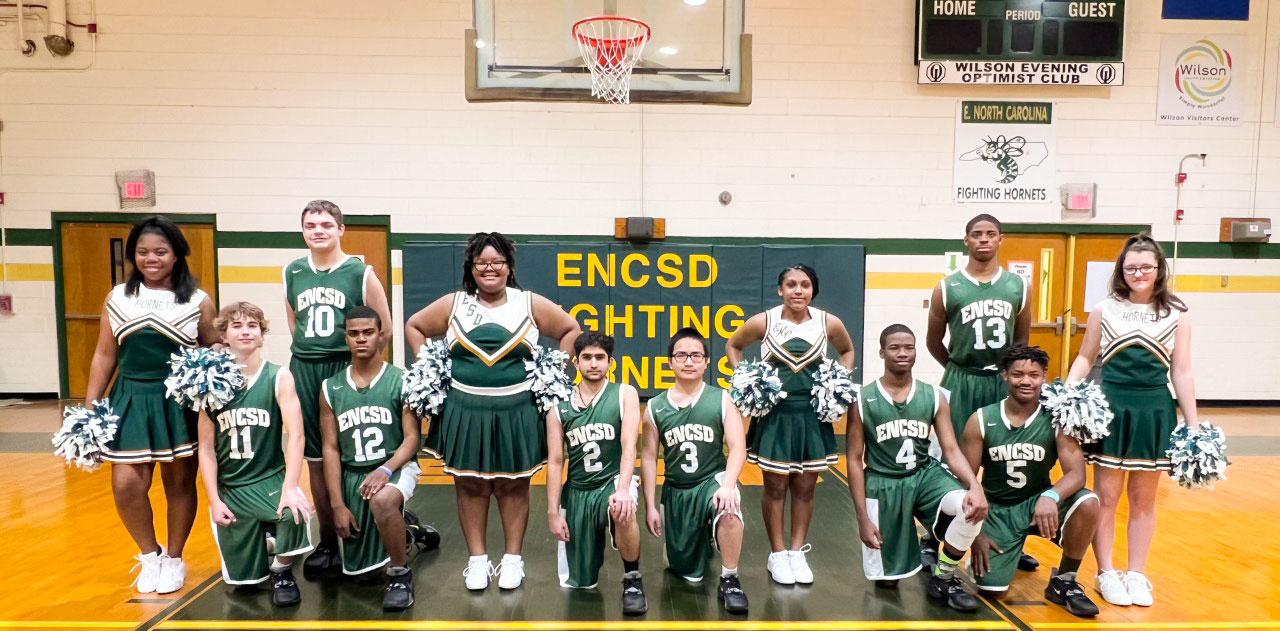 Robotics
Since 2019, the ENCSD has offered a robotics program using the VEX IQ system for interested 7th and 8th grade students. Every year the game design changes and the team of students are tasked with collaborating to develop a robot to use for the competition that fits within the given parameters. The program teaches students valuable skills in the areas of engineering practices and technology, as well as teamwork, collaboration, and critical thinking. The ENCSD has had teams compete in robotics competitions for the past three years and has traveled out of state to compete with schools in the eastern and central United States. The ENCSD team has been recognized for their achievements and, in 2022, the ENCSD team won the Judges Award for their dedicated work in the competition.
Students take robotics skills to Texas: 'I am so proud of them' - Wilson Times